Gospel Claws are an indie rock band from Tempe, Arizona. The band began in 2007 when lead-singer/guitarist Joel Marquard left the indie-pop band Dear and the Headlights to return to his day job as a delivery driver. But Marquard didn't stop writing songs and amassed quite a catalog of new material. Marquard began collaborating with his friend, Sloan Walters, and the two recruited John Mulhern, Wesley Hilsabeck, and Scott Hall to fill out the band.
Gospel Claws released its first studio recording in 2009, a self-titled EP on Common Wall Media .Common Wall Media Founder & Owner,Chuckie Duff, had been band mates with Marquard in Dear and the Headlights and helped record and produce the debut EP. They received a bit of buzz on these first five songs, but their full-length C-L-A-W-S, released in 2010, really solidified Gospel Claws' sound and songwriting. Producer Bob Hoag (Joel Plaskett, Black Carl, The Format) had the band track live to 2" analog tape with minimal overdubs at his Flying Blanket Recording facility in Mesa, AZ. The resulting songs captured more of the band's developing strength as a live act and were more akin to what one can expect at their live shows. As darlings of the local Phoenix music scene, Gospel Claws have honed their skills opening for the likes of Wild Nothing, Portugal. The Man, Tennis, Real Estate, and No Age.

Like, Friend, and Stream Gospel Claws!

.COM
FACEBOOK
MYSPACE
SOUNDCLOUD
LAST.FM
TWITTER
Check out Gospel Claws on Itunes!
C - L - a - W - S - Gospel Claws
I Don't Want to Care Anymore - Gospel Claws

And grab a copy of their split 7″ "I Want It All" with ROAR, here!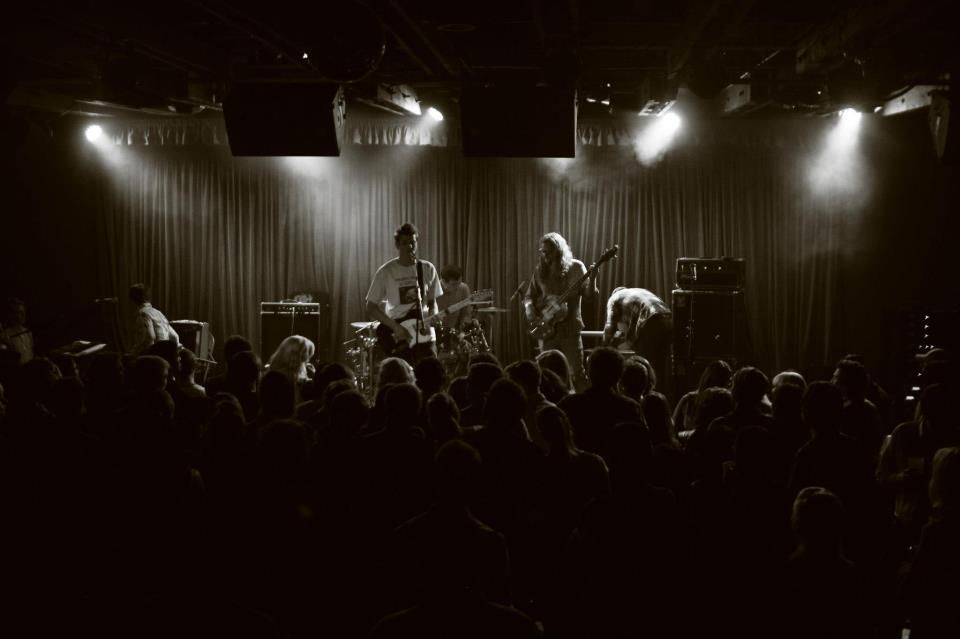 (Photo from their Split 7" release show, Courtesy of Electric Legend Pictures.)


GOSPEL CLAWS MEDIA/PRESS:
Music Video: Summer Nights Lakeside
Music Video: Greeley Estates
AustinTownHall.com is hyped about the new album and "I Want It All"!
IamNoSuperman.com "Gospel Claws- I Want It All"
"Arizona's Best 10 of 2010" Phoenix NewTimes:
Paste Magazine - Best of What's Next:
"Walk Me Down" on NPR All Songs Considered:
C-L-A-W-S Review at Death + Taxes:
C-L-A-W-S review at azcentral.com - 4 stars:
C-L-A-W-S NewTimes Review - B+: